Details
Details
What makes these chamomile flowers unique? three reasons:
1) Terroir; this is a unique offer of chamomile flowers from a single estate in Bosnia and Herzegovina. In fact, an aerial photo of the estate is shown below (the white area in the middle is made white by the chamomile's white flowers petals). We cherish our growers and are proud to support local community of growers and families.
2) Young flowers; it is very tempting for a manufacturer to grow a more mature flower (much more yield) but the brew from mature chamomile flowers is very bitter. For a clean taste, with no bitterness, it is necessary to harvest these flowers young. In Bosnia and Herzegovina that putts harvest in early May. Such young flowers are also known to contain more essential oils that are responsible for characteristic chamomile sent and taste. Feel free to compare our product with any other available in U.S. market.
3) Recently this particular chamomile has become more popular as microbreweries started to make chamomile beer. It is important to use YOUNG chamomile with both beer and kombucha because mature flowers, if used in excess, can make an excessively bitter brew. It is however impossible to make this mistake with young flowers, regardless of quantity used. Kombucha's SCOBY may be sensitive to chamomile, so only add chamomile tea in the second fermentation.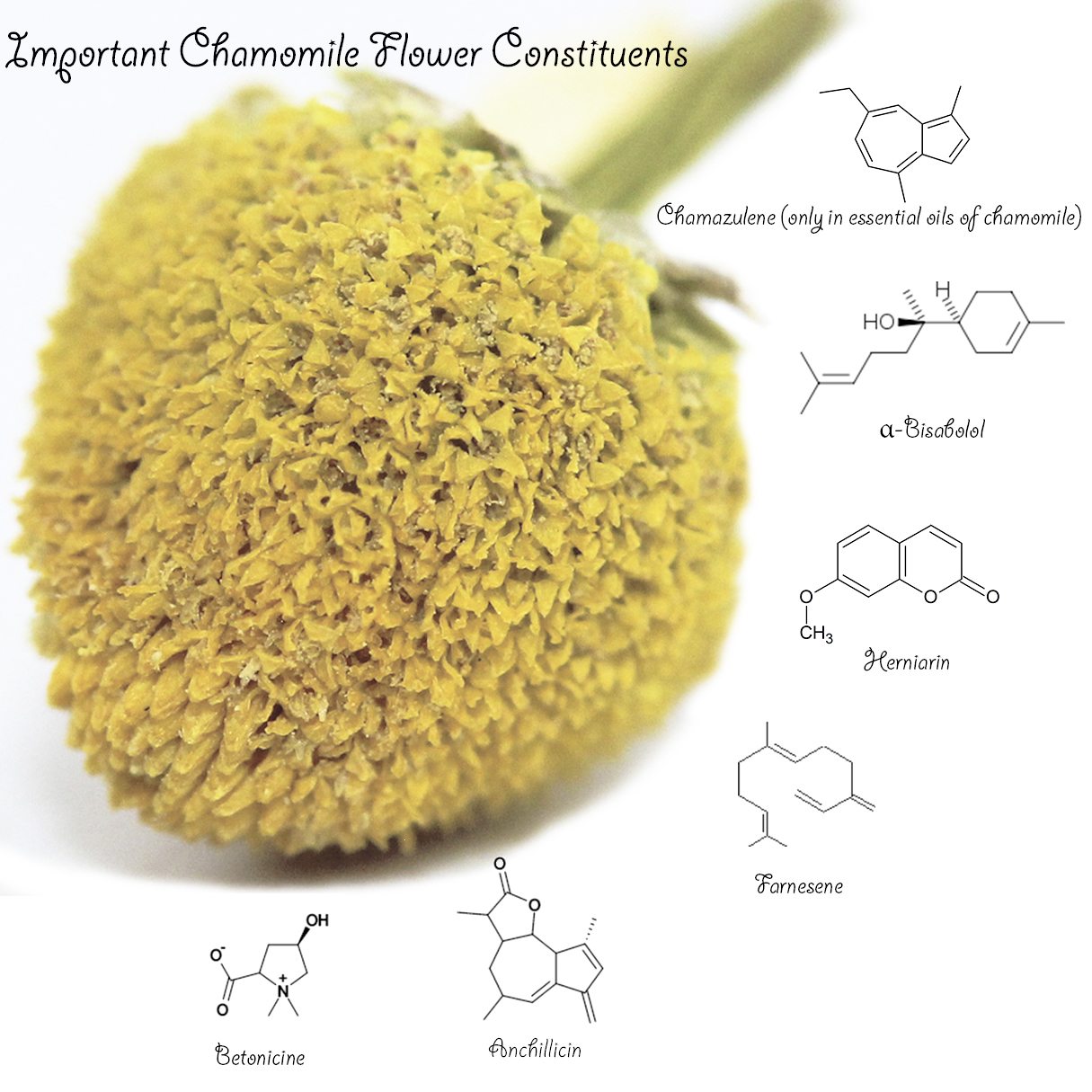 Flavonoids (Latin flavus, yellow) are naturally occurring compounds (phenols). With 2000 different already recognized compounds it is determined that they are all biosynthetically related. They are most abundant in the cell sap of higher plants and YOUNG TISSUES. That is why young chamomile flowers are superior in their flavonoids potency. The flower heads of German or Hungarian chamomile (Matricaria recutita L.) are said to contain no less than 0.4% of volatile oils. This oil is often extracted as blue due to chemical reaction of Chamazulene formation that occurs during the distillation of the flowers but is otherwise absent in fresh flowers. Other precious compounds that are found in Chamomile flowers and are active constituents of its volatile oils are: α-Bisabolol, Farnesene, Herniarin, Achillicin and Betonicine).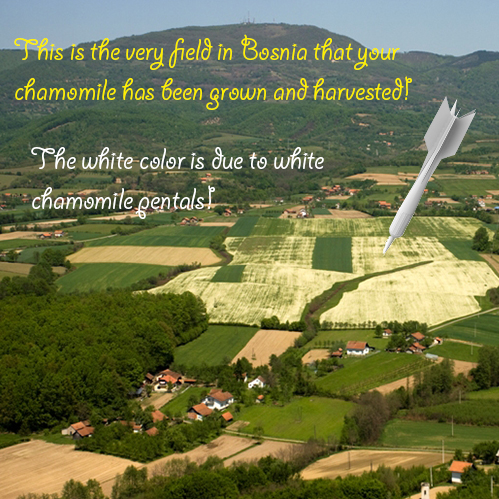 Relax with a freshly steeped cup of young chamomile flowers from the Balkans. Chamomile tea helps sooth the mind and body, making it the perfect choice for stress relief and comfort in the evening. To maintain a fresh cup of tea every time the flowers come in a re-sealable bag so that every cup tastes just as good as the first. Compliment Chamomile's earthy flavor with a bit of honey for added sweetness.
Additional Info
Additional Info
| | |
| --- | --- |
| Weight Option | 1lb |
| Weight | 1.0000 |
Reviews
Customer Reviews (1)
THE BEST

Review by

Nick

I have to say that that was my first experience of YOUNG chamomile flowers. (Posted on 8/8/2015)
Write Your Own Review
Tags
This information has not been evaluated by the Food and Drug Administration. This information is not intended to diagnose, treat, cure, or prevent any disease. Please be advised: you should always consult with your doctor before making any changes to your diet.