Details
Details
Prunes are considered a super-food. Single serving of dried plums contains 10% to 19% of Daily Value (DV)* of fiber and contains double the amount of antioxidants compared to that of a blueberry antioxidant content.
Eat dried plums daily to prevent oxidative stress, which is according to the results of scientific research, one of the leading cause of number of preventable illnesses. Plums, from Stanley variety of plum tree from the Sumadija district, are packed with antioxidants and are renowned internationally. This is the reason this food comes 6000 miles away from the densely forested Sumadija region (Serbian Cyrillic "Шумадија" or Shumadya pronounced [ʃumǎdija] is translated as "forest-land", something of an Eastern European State of Pennsylvania). The Serbian plum is the fourth most produced in the world, yet somehow virtually non-existent in U.S. market. With a long standing tradition of plum growing, Serbian prunes have established a well-earned place among dried fruits. Today these prunes are important part of French, German, Japanese and Middle Eastern cuisines.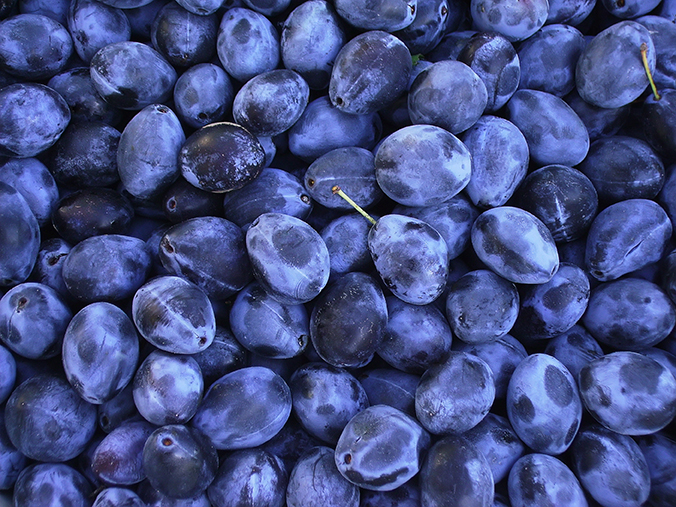 *Based on 2000 calorie/day diet.
Additional Info
Additional Info
| | |
| --- | --- |
| Weight Option | 8lbs |
| Weight | 8.0000 |
Reviews
Customer Reviews (1)
Taste good.

Review by

Healer

The item is packed in a good big bag. Plums are very juicy and taste good. (Posted on 12/5/2017)
Write Your Own Review
Tags
This information has not been evaluated by the Food and Drug Administration. This information is not intended to diagnose, treat, cure, or prevent any disease. Please be advised: you should always consult with your doctor before making any changes to your diet.