Details
Details
Scientific Name: Glycyrrhiza Glabra
Common Name: Licorice Root, Liquorice Root, Licorice, Liquorice, Natural Liquorice, Natural Licorice, Licorice Plant
The licorice root comes from the licorice plant, which is incredibly powerful and has been known for ages for its powerful health properties. This bulk 1 lb bag is cut and sifted licorice root. In this form, it is ready made for brewing tea, as it can be put directly into your tea infuser for a slightly sweet, caffeine free herbal tea. Scientifically known as glycyrrhiza glabra, the sweet taste is a product of the glycyrrhizin, which can be 50 times sweeter than regular sugar. Thus it has a naturally sweet, pleasant flavor. The sweetness should not bely the powerful medicinal properties of the root. People have claimed that licorice root can help with indigestion, weight loss, appetite suppression, and even ulcer reduction! Because of the impactful nature of glycyrrhizin , some people should expressly avoid using licorice root, and all should ingest it only in limited quantities.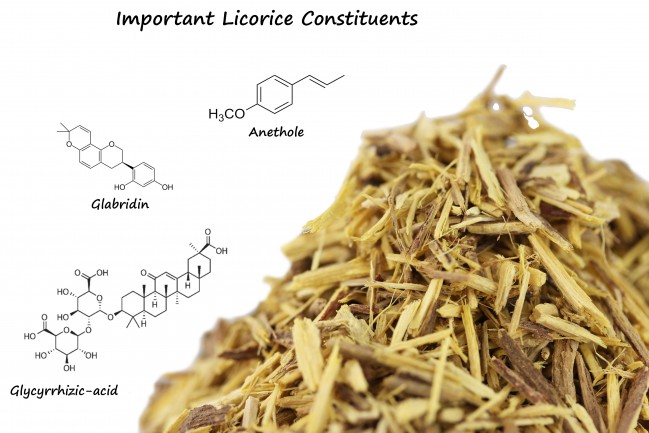 WARNING: Not for prolonged or excessive use except under the supervision of a qualified health practitioner. Not for use by persons with hypertension, hypokalemia, edema, cirrhosis, liver and cholestatic liver disorders, diabetes, heart disease, and/or heart failure. Not to be used during pregnancy or while nursing.
Additional Info
Additional Info
| | |
| --- | --- |
| Weight Option | 1lb |
| Weight | 1.0000 |
Reviews
Tags
This information has not been evaluated by the Food and Drug Administration. This information is not intended to diagnose, treat, cure, or prevent any disease. Please be advised: you should always consult with your doctor before making any changes to your diet.